Our Appointment System
Pre-bookable appointments are available through patient access or please telephone us on 020 7639 9622
All online queries are done via econsult will be checked frequently and you will receive a response during our opening hours.

If urgent you can call the surgery. The surgery phone lines open at 8am, please do not call before 8am as you will not be transferred to the correct line for assistance, and you may end up waiting in a long unanswered queue OR be disconnected.
We only provide on-the-day appointment when calling directly to the surgery, please call from 8am to enquire about availability and booking.
If you would like to book a non-urgent routine appointment with a Nurse or for a blood test, please call from 10am, you can book this up to 6 weeks in advance.
If you would like to book an Advanced Nurse Practitioner, please call from 10am, you can book this up to 4 weeks in advance.
If you have been asked to contact the surgery to book an appointment following a blood test, please call after 10am.
Some of these appointments will be between at certain times of the day, please ensure you clarify this with the member of staff booking your appointment.
Once all our on-the-day appointments have been taken you will be asked to call back again the following day from 8am (Mon-Fri). Alternatively, you will be offered a pre-bookable appointment if available. You also have the option to visit eConsult for online triage.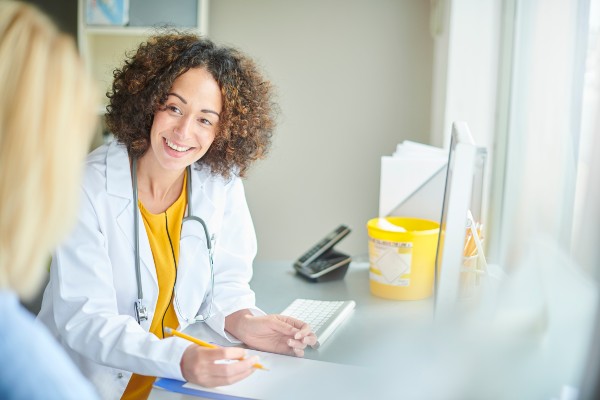 We understand that some of the appointment reasons above may be urgent, however please take into consideration that if they are not urgent, we urge you to free up the telephone line between 8am-10am to allocate our on-the-day appointments for those patients genuinely needing on the day urgent care.
Your appointment will be a telephone appointment unless advised otherwise. Please do not come to the surgery unless you have been invited to. Thank you.
Reception Triage
Our aim has always been to ensure patients receive the most appropriate care at the most appropriate time.  To facilitate this, our trained receptionists will ask a number of questions relating to your problem, for example 
Name, DOB, confirmation of personal information  
Brief outline of your condition
Have you spoken to your local pharmacy?